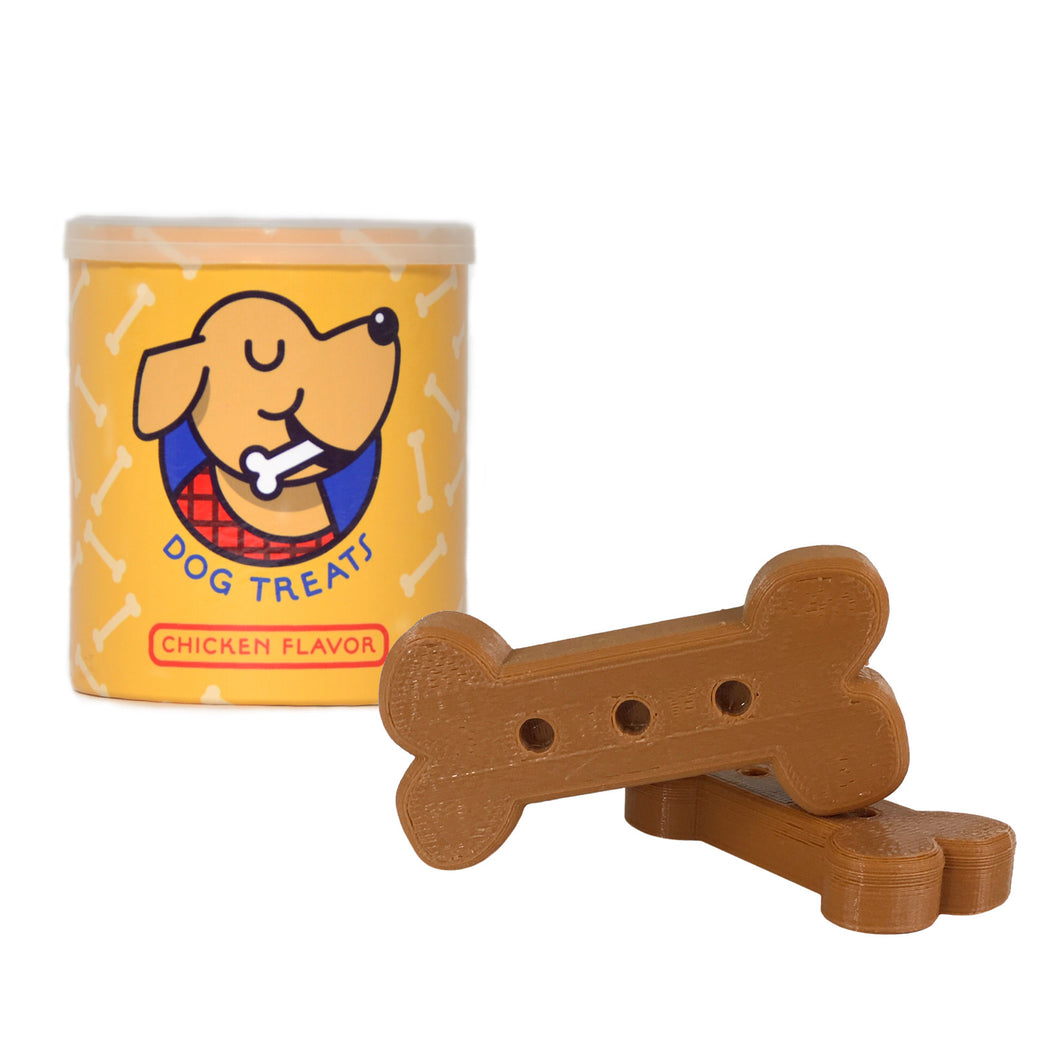 Printable 3-D Bone Treats

3-D printers are revolutionizing the way we invent and make things. With 3-D printers now readily accessible in public libraries across America, it's time we give children a reason to go use them. You can download this printable file & head to a local library (or often public school) to use a 3-D printer. Here's a map of local libraries that have a 3-D printer. Print unlimited bones for your Lollipup!

About 3D Printing:
Like any other printer, you'll be sending a file to the printer for the printer to print. However, the file that you send won't be a Word or Pages or Excel doc, it will often be something called an .STL or .OBJ file. Rather than setting up the printer with the right kind of paper, you'll be setting up the printer with the right kind of plastic. Often, libraries will have a number of different colors of plastics to choose from. We like brown for our dog bones. When the printer gets started, it will be heating up the plastic and squeezing the melted plastic through an extruder, kind of like a glue gun. The printer will be going back and forth at a decent pace building up the 3-D object that you want to print. It's amazing! And, once you learn how to use it, your imagination is your oyster!